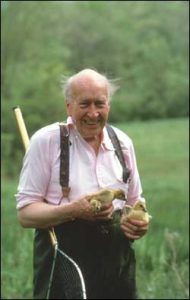 In 1993, the Smithsonian Libraries instituted the S. Dillon Ripley Library Endowment to celebrate the 80th birthday of one of the Smithsonian's greatest leaders.  As the eighth Secretary of the Smithsonian, Dillon Ripley inaugurated an era of scientific research and museum exhibitions that would bring the Institution closer to the American public. His energy and vision led to the acquisition and study of thousands of new museum objects and specimens, and to the opening of new museums and galleries, including the Anacostia Museum, Hirshhorn Museum and Sculpture Garden, National Air and Space Museum, National Museum of African Art, National Museum of American Art, National Portrait Gallery, Renwick Gallery, and Arthur M. Sackler Gallery.  Secretary Ripley also created new membership programs, the Folklife Festival, and Smithsonian magazine.
Among Secretary Ripley's many accomplishments, in 1968 he unified the individual libraries of the Smithsonian museums and research departments, creating the Smithsonian Institution Libraries.  The new division was charged with organizing and managing the Institution's library holdings.  The Libraries has since expanded access to its collections with public exhibitions, an online catalog, and a website featuring digital versions of rare books and other remarkable items.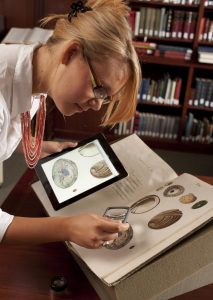 Today, with more than 2 million volumes including 50,000 rare books, the Smithsonian Libraries provides research and information resources to the world's largest museum complex.  These collections cover subjects as diverse as natural history, aviation, art and design, American history, museum management, and the history of science and technology.  The S. Dillon Ripley Library Endowment enhances the Libraries' support of research, exhibitions, and education programs by providing funds for acquiring significant new volumes every year.
The S. Dillon Ripley Library Endowment was established with gifts from 200 initial donors totaling some $300,000, an amount which has now nearly doubled.  Dillon Ripley's friends supported the library endowment to honor him and his commitment to building a strong foundation for research and education at the Smithsonian.  Annual gifts and bequests from these friends and others who value the Smithsonian keep the endowment alive and growing. 2013 marks the 20-year anniversary of this endowment.
As the Endowment grows, the Libraries continues to meet the challenge of acquiring volumes for the most comprehensive collection of museum research materials in the world.  Proceeds from the endowment are used to purchase books selected by Libraries' staff with input from the Smithsonian's curators and scholars. These selections include newly published materials and other significant titles that are in high demand by library users for current research projects at the Smithsonian.