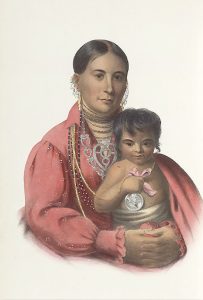 The National Museum of the American Indian Endowment began in 2006 with the proceeds of the Smithsonian Libraries' Spencer Baird Society Benefactor's Dinner. The event, co-hosted by the National Museum of American Indian (NMAI), successfully raised more than $50,000. In his remarks that evening, Tim Johnson, NMAI Associate Director, praised the Libraries for its support in build
e on library information about the heritage and culture of Indian tribes in the western hemisphere.
The core of The Vine Deloria, Jr. Library, National Museum of the American Indian collection relates to American Indians, but also includes indigenous and tribal peoples outside the Western Hemisphere. It also contains books about cultural resources and values for indigenous people worldwide. In addition to the American Indian core, the collection is strong in Indian-White relationships, archaeology, anthropology, history, policy, art, and literature with a special focus on national parks and protected areas.