View materials purchased by funds from this endowment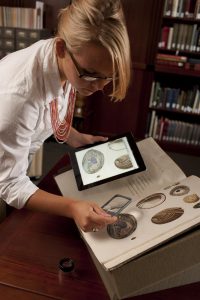 In 1997, Nancy Wineland Castle established the Lloyd and Charlotte Wineland Endowment, in honor of her parents, to support the acquisition of Native American and western exploration library materials. The endowment was created to complement the Wineland's substantial in-kind donation of 88 rare books. Lloyd Wineland, a rare book enthusiast and collector, travelled widely to gather materials which included the first published version of Lewis and Clark's journals, written in their own words, and Prince Maximilian's beautifully illustrated Reise In das Innere Nord-America in den Jahren 1832 bis 1834. This collection and now the endowment greatly enhances the Smithsonian Libraries' strong collection of Native American library materials and is fundamental to the study of early exploration in the United States' western territories.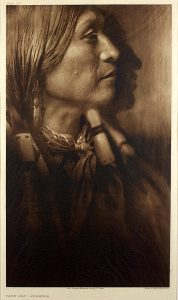 The collection has been described as "exceptional." Director Nancy Gwinn describes the collection as "a valuable research tool for anthropologists, ethnographers, American historians, and Native American tribal historians. The collection resides in the Joesph F. Cullman 3rd Library.
Since its establishment, the Wineland Endowment has helped the Smithsonian Libraries acquire over 250 books.