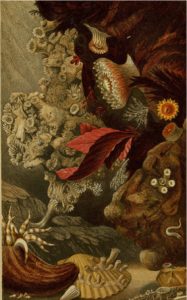 In 2005 Dr. Frederick "Ted" Bayer created the Frederick M. Bayer Endowment for Natural History Acquisitions. Ted Bayer was a Smithsonian curator who published over 130 papers and books on the taxonomy and natural history of soft corals (i.e., octocorals: sea fans and sea whips), describing over 170 new species, 40 genera, and even three new families. He was long acknowledged as the doyen of soft coral research, attracting visitors and collections to the Smithsonian from all parts of the world. Several dozen species from many different groups of animals have been named in his honor, including the hydroid Hydractinia bayeri, described by his colleague, the Emperor of Japan, Hirohito.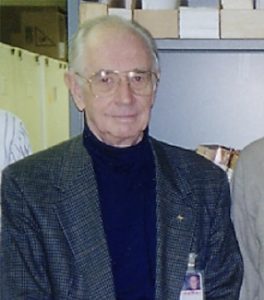 Although an expert on corals, he was a broadly based naturalist, perhaps one of the most knowledgeable deep-sea biologists in the world. Hewas an outstanding bio-illustrator, both in black and white line drawings (the stipple technique) as well as color paintings. He painted a series of fourteen beautiful, scientifically accurate underwater scenes that were used for a set of postage stamps for Haiti in 1973. After the scanning electron microscope was invented, he employed it assiduously to examine the microscopic anatomy of the octocoral skeleton, ultimately amassing a collection of over 40,000 images, many taken in stereo view.
The Frederick M. Bayer Endowment is used to acquire library materials in the field of natural history.