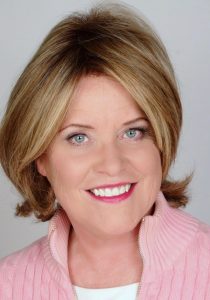 Maureen Conners is President of Conners Consulting, a firm specializing in global strategy and marketing for consumer, retail and internet businesses. Her clients have included: Johnson and Johnson, Ralph Lauren Footwear, Hewlett Packard, Monster.com, Polaroid, Rockport, Bausch and Lomb, Southcorp Wines, Western Union Money Zap and many start-ups. She is a former senior level corporate executive at Gillette (launching some of their most successful new products), she was Head of Marketing for Men's Jeans at Levi Strauss and she is the former Senior Vice President of Marketing at Mattel for the Barbie brand.
Maureen is a board member for Deckers Outdoor Corporation (makers of Ugg Australia, Teva & Other Footwear Brands). She is also a board member of the National Association of Corporate Directors, Northern California and a speaker at several Corporate Governance panels including The National Directors' Institute, The Women Corporate Directors, The Silicon Valley NACD and The Forum for Women Entrepreneurs and Executives.
She received her MBA from The Wharton School of the University of Pennsylvania and she attended The Stanford Directors' College. Maureen is a member of the National Association of Corporate Directors, Corporate Directors Group, Women Corporate Directors Group, The Venture Capital-Private Equity Roundtable, The Sierra Angels and The Institute of Management Consultants. She is a frequent speaker at many Marketing/Advertising industry events and she is a former Adjunct Faculty Member for the Golden Gate University MBA Program, at Monterey Bay.